The choice of affiliate marketing traffic sources heavily relies on the affiliate offer you want to promote. That's why, there is no ultimate affiliate traffic source for everyone.
Ideally, traffic leads to more conversions and profits. But if gained traffic does not match the target audience of your affiliate products, all your effort would be equal to zero. You need to choose traffic sources smart, but target the audience even wiser.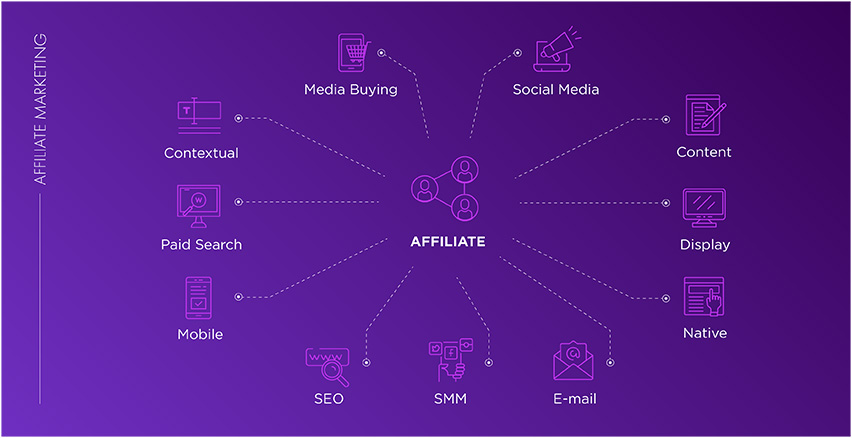 Traffic strategies differ depending on your advertising budget. Also, various methods of traffic generation require your knowledge of laws and regulations. So, we also sort this ultimate list of affiliate marketing traffic sources by the required promoting experience.
We hope that this article will help you pick the right traffic source for your business in affiliate marketing. Let's jump in!
Top Paid Traffic Sources (PPC & PPV Advertising)
Paid traffic is those originated from paid advertising. Usually, it's a quicker form of traffic acquisition, but obviously, it has higher cost risks. Targeting of paid advertising allows to directly advertise on people who are most likely to buy your product.
PPC (pay-per-click) advertising and PPV (pay-per-view) advertising both are charging methods for campaigns promotion. PPC imposes you for clicks on your ad links, and PPV imposes you for each view of your landing page. PPC advertising is a more popular payment method, which you'll face more often anyway.
Paid Search Advertising
Paid search is a form of advertising showing up in the way of search engine results, which depends on keywords in search queries. Paid search advertising search results come in a similar form of usual search results, and you pay for each click to your link. Paid search results seamlessly blend into search pages, which gives instant outcomes in the form of clicks and leads.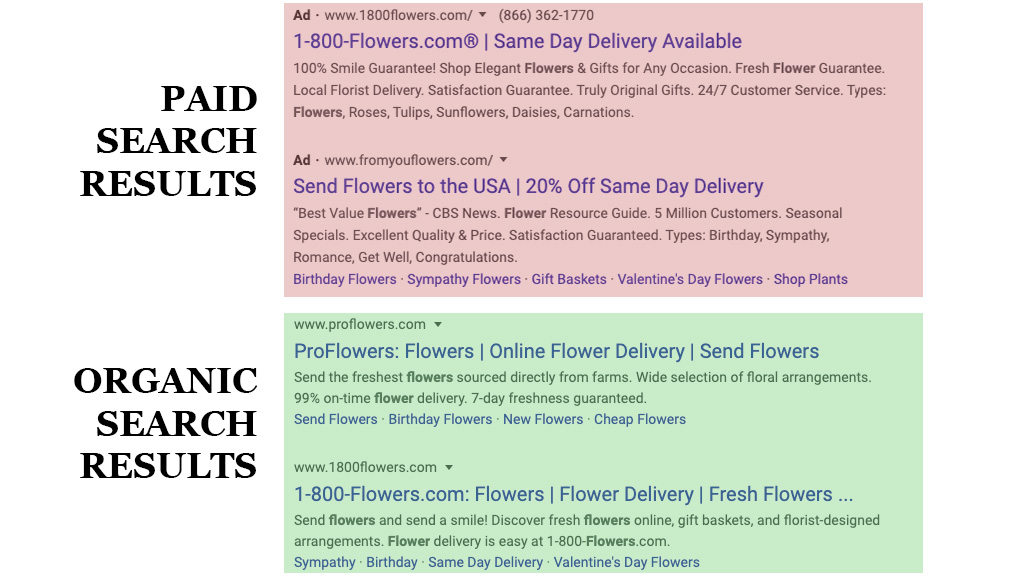 On the other side, the paid search advertising is a high risk of low profits. This traffic source – considering the Google search engine, especially – is highly competitive and expensive. But if you can figure out how to make paid search advertising work and adjust your budget accordingly, it can be hugely profitable.
Here is a list of most popular search engines in the world:
Google
Bing (Microsoft)
Yahoo
Yandex (Russian)
Baidu (Chinese)
Contextual Advertising & Display Media Buying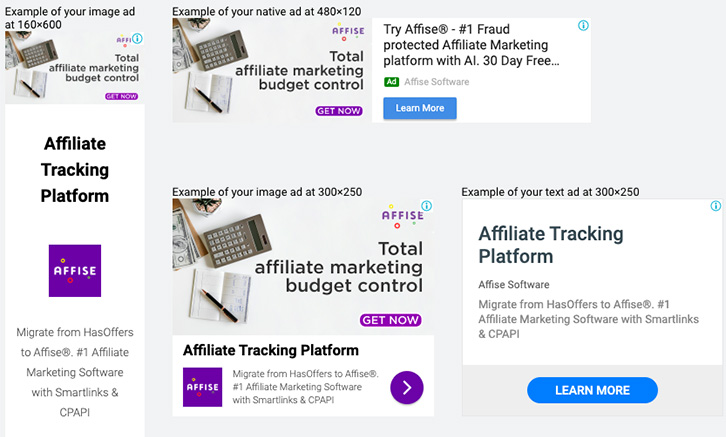 Contextual advertising comes in the form of textual or visual ad blocks at websites that use Google Adsense or other ad network's monetization system. The whole point is to get the most reach out of the ad campaign through banners, text, or video on many different websites. But it might not be a good strategy if you work in a very narrow niche.
The most popular networks for contextual advertising are Google Display and Microsoft, but you always can try alternatives like:
AdBuff
Chitka
Clicksor
Admedia
BuySellAds
Infolinks
Adblade
Also, you can approach the publisher directly to buy ad space on their website. This type of advertising is called display media buying and works by the various payment principles. You can be charged per clicks (PPC), per impressions (CPM or cost-per-mile), and even on a time basis (how long your banner will be displayed on the publisher's website).
Native Advertising & Discovery Content
Native advertising comes in the form of editorial content blended into media sites. It must not provoke rejection from readers and do not cause banner blindness. For example, sponsored articles on Forbes website not right away look like advertising until readers dive deeper into reading this article.
To make sure your native advertising content will work, you need to create content similar to the publisher's style, authoritative, and valuable for readers.
Most Effective Affiliate Marketing Paid & Organic Traffic Sources